My daddy sent me a link to this video, which has, I'm sure, made the rounds of the sometimes charming redneck circles he moves in ( currently sheltering in place) in Western N.C. The part that tickled me the most is the deadpan delivery of the line from the King James Version of the Book of Proverbs, which I had to look for online to recognize.
22 A merry heart doeth good like a medicine: but a broken spirit drieth the bones.
The utility of this particular proverb, which goes on to countenance shutting up and letting the princes take care of things, is probably best left to the ancient Israelites who decided to write it down originally; but the genius and also the wisdom of the redneck duo quoting it in the present moment lies in their willingness to remind their listeners of a time in living memory when indoor plumbing (let alone toilet paper) was a luxury broad swaths of America couldn't afford. After all, "there are all kinds of ways you can clean yourself," including leaves, grass, or the coveted Sears Catalog. Less than a century ago, and perhaps now, once again, "toilet paper is for the rich!"
Not to put too fine a point on it, but these ridiculous (if somewhat talented) heehaws do what major network news media are all failing to do: they point out the class ramifications of the current global crisis.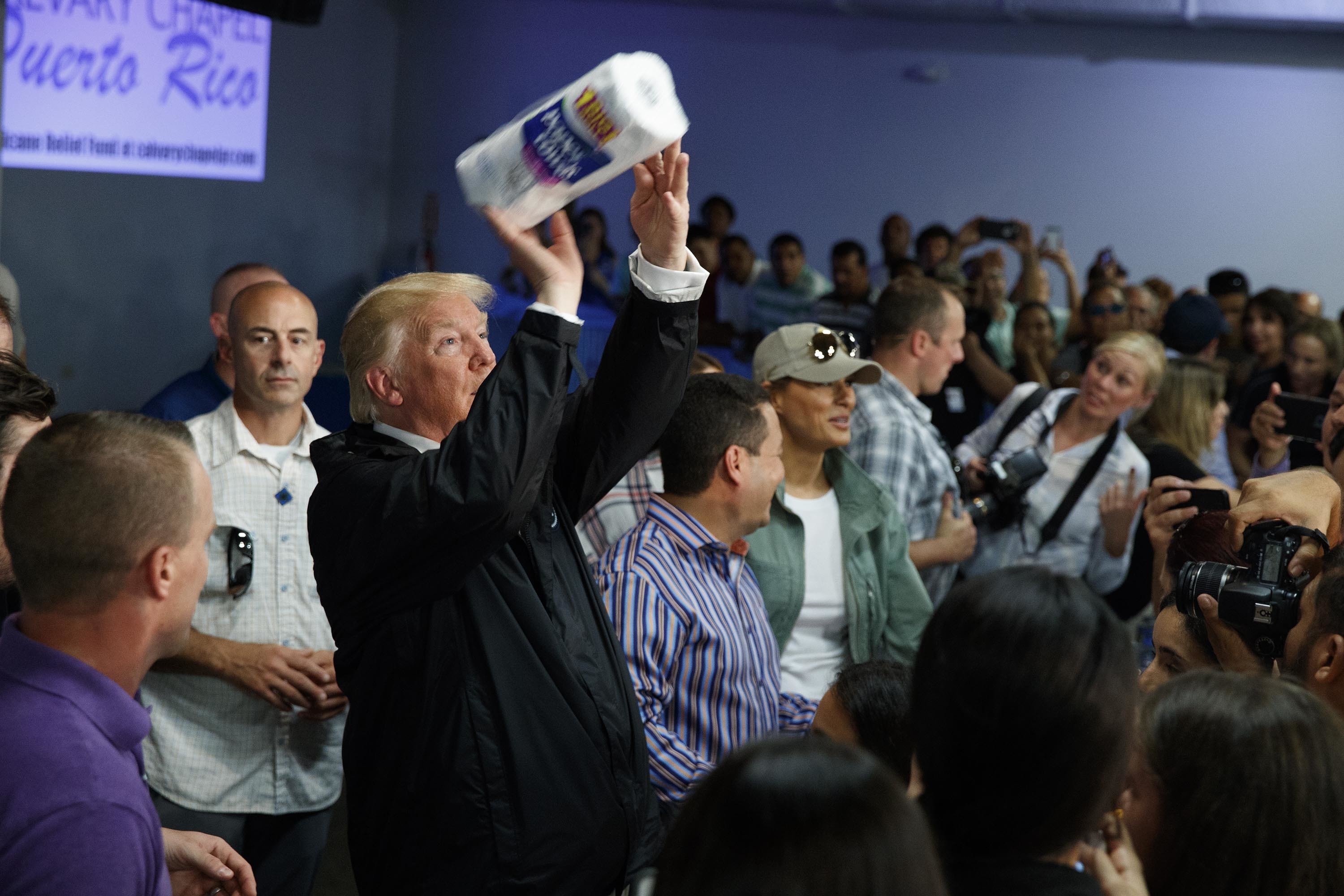 Here Trump doles out paper towels in the wake of massive hurricane damage in Puerto Rico in 2017. I want so badly for this to become America's "let them eat cake" moment– a symbol of the decadence of the current regime in the face of overwhelming poverty. I want people to finally connect Trump's imbecility with the greed and bigotry that capitalism always foment. So, among the new rituals of hygiene we have all begun practicing– replace "social distancing" with SOLIDARITY and instead of toilet paper, maybe we can just wipe ourselves with the rich!